Houston Civil Litigation Lawyer
Mark A. Correro is a founding member of Law Offices of Mark A. Correro. He is listed in Texas Super Lawyers® (Thomson Reuters), the annual Texas Super Lawyers® list honors Texas' top lawyers based on surveys of more than 57,000 active attorneys across the state. 
The final list is estimated to be only five percent of Texas' licensed attorneys. He is also a proud member and Fellow of the prestigious Texas Bar Foundation. The Texas Bar Foundation selects one-third of one percent of the top performing members of the Texas Bar annually as Fellows. In 2015, he was selected for Top Attorneys—Texas by Texas Monthly. Before forming Correro & Leisure, P.C., he worked at Greenberg Traurig, L.L.P., concentrating in white-collar crime, antitrust, and complex commercial cases. He received his J.D. from South Texas College of Law, where he was assistant articles editor for the South Texas Law Review, editor for the Texas State Bar's Construction Law Journal, and was a Constitutional Law Langdell Scholar. He has published over 30 scholarly articles and received the Clements, O'Neill, Pierce, Wilson, & Fulkerson Award for Best Article on Federal Law and the Clair E. Getty, Jr., Memorial Award for Outstanding Legal Writing.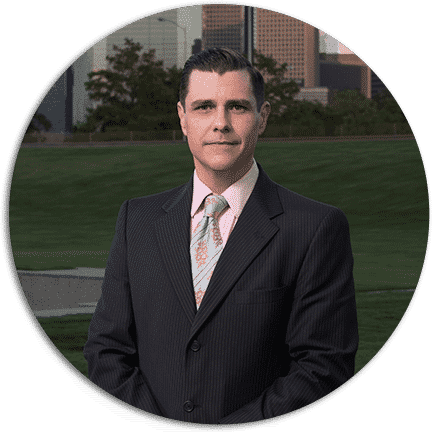 Admissions­­­­­­­­­­
State Bar of Texas
United States Supreme Court
United States Court of Appeals for the Fifth Circuit
United States District Court for the Southern District of Texas
United States District Court for the Northern District of Texas
United States District Court for the Western District of Texas
Licensure/Certification
Texas Qualified Mediator, Frank Evans Center for Legal Responsibility, Houston, Texas
Certified Attorney Ad Litem
Appointments
Special Commissioner, Harris County, Nov. 2018—Present
Employment
Founder,

 

Law Office of Mark A. Correro, P.C., Houston, Texas, 2008–Present
General Counsel,

 

Masterplan, Dallas, Texas, 2009–Present
Associate,

 

Greenberg Traurig, L.L.P., Houston, Texas, 2006–2008
Associate,

 

Berg & Androphy, P.C., Houston, Texas, 2004–2006
Law Clerk,

 

Berg & Androphy, P.C., Houston, Texas, 2001–2004
Law Clerk,

 

First Court of Appeals, Houston, Texas, 2003
Representative Experience
False Claims Act Litigation

Key member of the Berg & Androphy team that won a settlement with American Grocers in a qui tam & employment retaliation action in United States District Court. The case involved the alteration of expiration dates on food products sent to American troops in the Middle East. The settlement netted the client and the government about $13.2 million.
Key member of the Berg & Androphy team that represented one of the nine whistleblowers and won a settlement with Eli Lilly in a civil qui tam & employment retaliation action in U.S. District Court. The case involved off-label marketing of the drug Zyprexa. This civil settlement netted the government and all whistleblowers about $750 million. The government also received an additional $600 million in criminal fines.
Key member of the Berg & Androphy team that won a settlement with King Pharmaceuticals in a qui tam & employment retaliation action in United States District Court. The case involved the underpayment of Medicaid rebates, false claims, and best price violations. This settlement netted the client and government about $119 million.
Key member of the Berg & Androphy team that won a settlement with Rotech Healthcare, Inc. in a qui tam & employment retaliation action in United States District Court. Rotech paid $2 million to settle civil charges that it engaged in false or fraudulent conduct in billing Medicare for durable medical equipment. The government declined intervention. This settlement netted the client and government about $1.78 million. The negotiated settlement amount was a reflection of Rotech's stock price of 34 cents per share at the time of settlement, down from $21 in early 2004 when the suit was filed.

Commercial Litigation

As defense attorney, successfully represented staffing agency company in numerous separate employment claims brought by former employees. After evidentiary hearings, each claim was dismissed. Only one of the claims went up on appeal, and that appeal was also dismissed in full.
Obtained Temporary Restraining Order and after an evidentiary hearing, Temporary Injunction allowing client, a retail store, to remain open in its place of business despite attempts by commercial development manager to wrongfully evict.
Defense of wrongful death claim filed in Brazil. Attorney in charge of the Greenberg crisis team that represented a global seismic imaging company defending a wrongful death claim brought by the family of an employee that was taken hostage and executed while working in Cabinda, Angola's north zone. The family alleged that the employee was killed by the Front for the Liberation of the Enclave of Cabinda ("FLEF"). The family filed a claim for $3,000,000.00 in the 8th

 

Labor Court of Fortaleza-CE (Ceará, Brazil) alleging that the company failed to provide adequate security and failed to meet its obligations under the Brazilian Labor Code. With less than two weeks to respond or face default, Mr. Correro put together a response team, which was spread out on three continents, resourced local counsel, and spent over a week on the ground in Brazil gathering facts and evidence, answered the lawsuit, and successfully transferred the case to Mossoró—a much more favorable jurisdiction.
Key member of the Greenberg team that represented Kansas City Southern in a multimillion-dollar litigation involving a train derailment. On May 2, 2007, a non-KCS freight train carrying segments of the space shuttle's solid rocket boosters derailed in Myrtlewood, AL, after a timber trestle collapsed. The train comprised cars of exceptional weight and configuration and was operating without proper clearance from the track owned by KCS. This incident has been cited as a reason behind a new set of FRA regulations proposed in August 2009.
Key member of the Greenberg team that successfully represented Kansas City Southern in arbitration of post-acquisition claims against Mexican maritime transportation company Grupo TMM. After the AAA Centre for International Dispute Resolution sustained KCS's challenge to TMM's second party-appointed arbitrator, the parties settled. KCS succeeded in recovering $39 million of a $54 million escrow, under a contractual formula that would have required KCS to prove $80 million in damages. TMM (represented by David Boies) settled TMM's $96 million claims against KCS for $1.2 million.
Key member of the Greenberg team that successfully enjoined foreclosure and obtained $35-million reduction in claims by London-based steel supplier against Indian-owned steel production company U.S. Denro Steels, Inc. d/b/a Jindal United Steel Corp. and Saw Pipes USA, Inc. in Texas litigation and Swedish ICC arbitration proceedings.
Key member of the Greenberg team that won arbitration summary judgment for Kansas City Southern Railroad that multiple-well articulated cars are to be counted as a single car under trackage agreement.
Key member of the Greenberg team that won a $4.5 million arbitration award in favor of a broker-dealer. The client